Vacation Rental Home in the U.S. Virgin Islands
Villa Terra Nova is a two-bedroom, two-bath private home perched on a hillside on Water Island, just off St. Thomas in the U.S. Virgin Islands. During your stay, you will enjoy it as your own private villa with the seclusion of over one acre of land composed of beautiful landscaping, a rock garden, wild natural areas and exquisite views. Water Island is situated in world famous St. Thomas harbor: close enough to St. Thomas so that you can enjoy all of its amenities, but when you are on Water Island you are in a quiet, secluded retreat.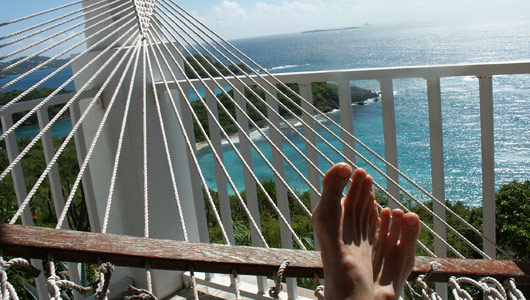 Water Island is developed only with private residences set on large private lots with gorgeous views. The island can be reached by ferry from St. Thomas (a convenient public ferry makes frequent runs from the St. Thomas waterfront each day). Water Island has several beautiful beaches and many scenic walks. Guided bicycle tours are available. A small deli and grocery store is located on the island for casual dining and stocking up on supplies.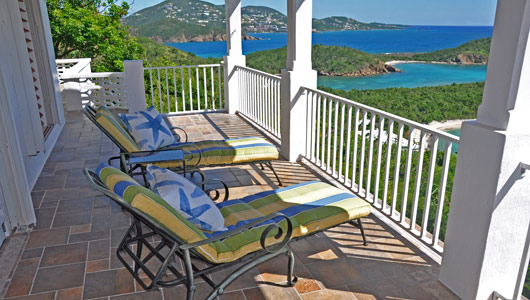 We often get asked how far it is to the beach. Now you can experience the trip yourself!
Click here to enjoy the five-minute golf cart ride to Honeymoon Beach on Water Island.